Feed Binder Gels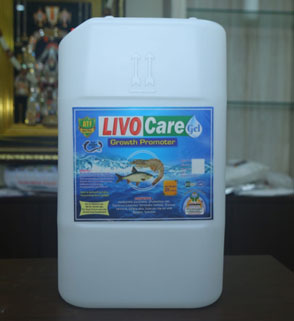 Growth Promoter
Composition :
Andrograohis paniculata, Phyllanthus nirri, Tephrosia purpurea, Terminalia chebula, Ocimum sanctum, Eellpta alba, Solanum nigrum with Betaine, Spirulina
Dosage:
25 ml per kg of feed or as advised by the Aquaculture Consultant
Advantages

Provides daily requirements of protiens, Vitamins.

Stimulants hepatopancreas and increases.

Induces and increases digestive metabolism.

Increases abosoption of essential nutrients.

Helps un-interrupted moult mechanism.

Inhibits stress and improves immunity to fight against diseases.