Sanitizers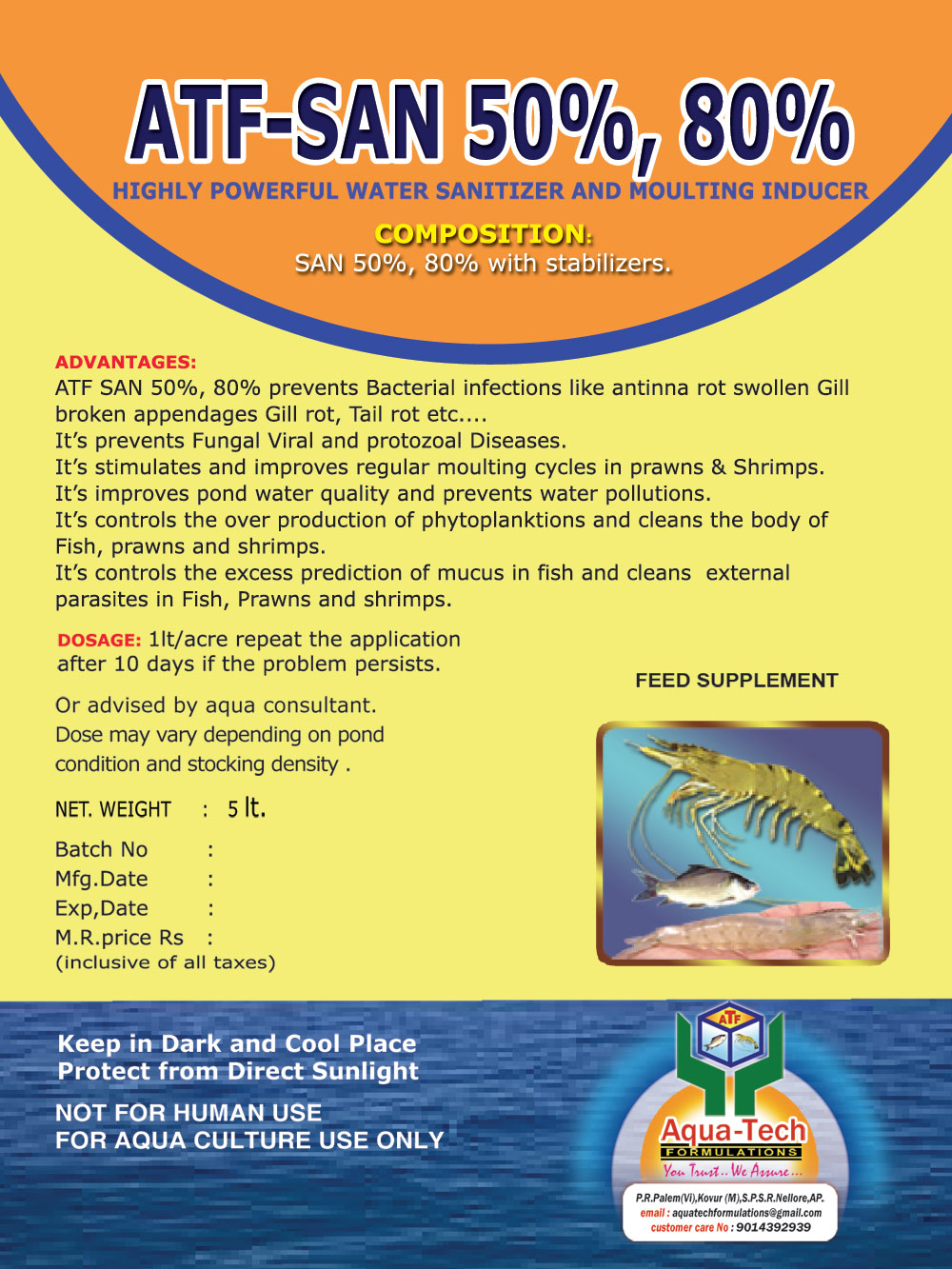 Contents :
HIGHLY POWERFUL WATER SANITIZER AND MOULTING INDUCER
Composition :
SAN 50%, 80% with stabilizers
Dosage:
1lt/acre repeat the application after 10 days if the problem persists.
Or advised by aqua consultant. Dose may vary depending on pond condition and stocking density.
Advantages

ATF SAN 50%, 80% prevents Bacterial infections like antinna rot swollen Gill broken appendages Gill rot, Tail rot etc....

It's prevents Fungal Viral and protozoal Diseases.

It's stimulates and improves regular moulting cycles in prawns & Shrimps.

It's improves pond water quality and prevents water pollutions.

It's controls the over production of phytoplanktions and cleans the body of Fish, prawns and shrimps.

It's controls the excess prediction of mucus in fish and cleans external parasites in Fish, Prawns and shrimps.