Feed Binder Gels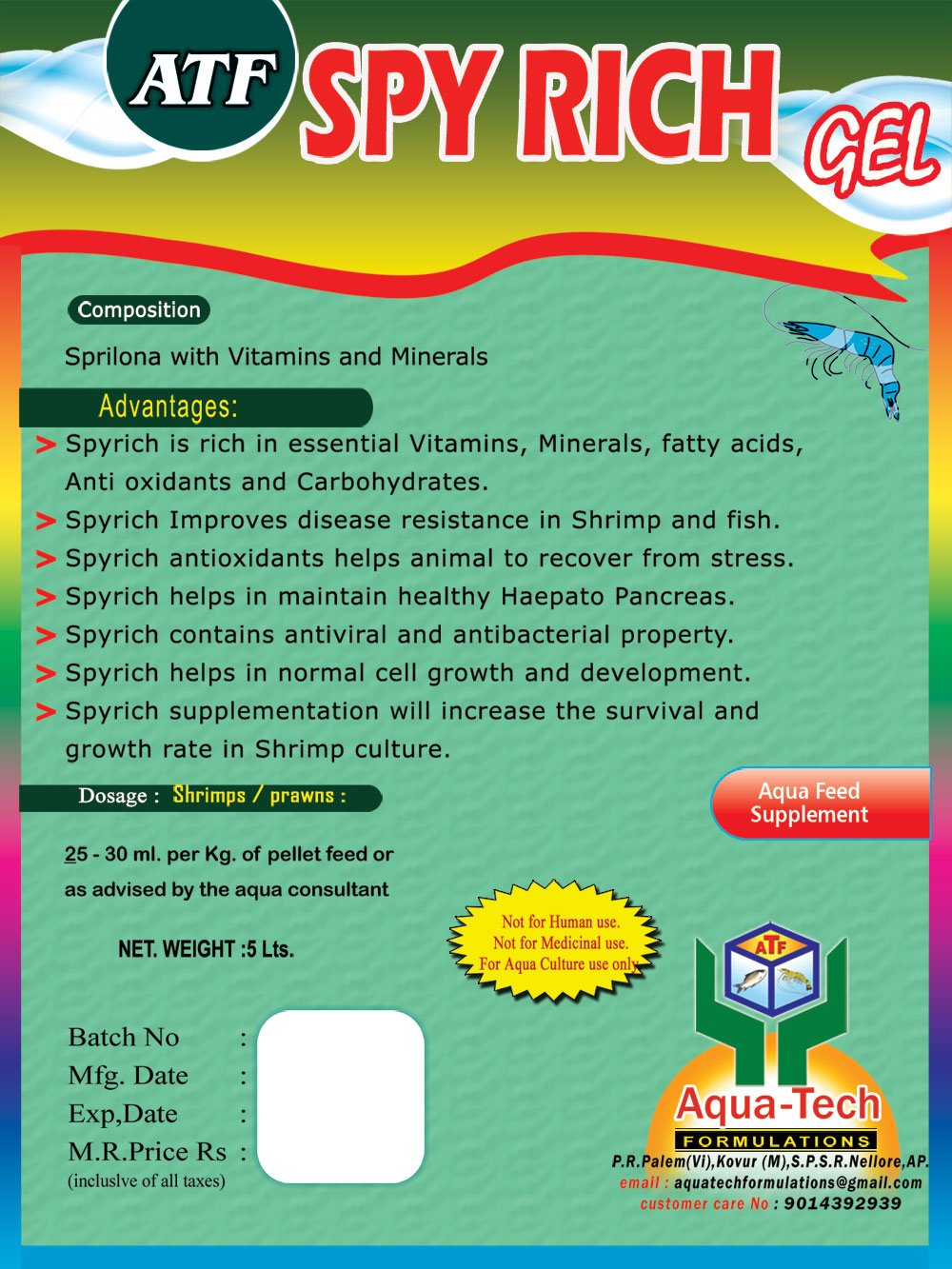 Composition :
Sprilona with Vitamins and Minerals
Dosage: Shrimps /Prawns
25 ml per kg of feed or as advised by the Aquaculture Consultant
Advantages

Spyrich is rich in essential Vitamins, Minerals, fatty acids, Anti oxidants and Carbohydrates.

Spyrich Improves disease resistance in Shrimp and fish.

Spyrich antioxidants helps animal to recover from stress.

Spyrich helps in maintain healthy Haepato Pancreas.

Spyrich contains antiviral and antibacterial property.

Spyrich helps in normal cell growth and development.

Spyrich supplementation will increase the survival and growth rate in Shrimp culture.