Feed Supplements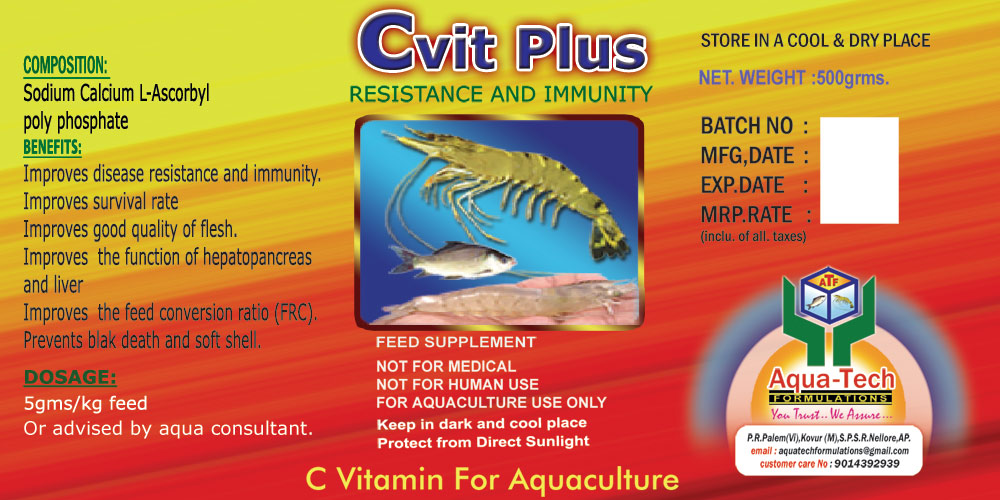 Composition :
Sodium Calcium L-Ascorbyl Poly Phosphate
Dosage: Shrimps /Prawns
5gm per Kg Or advised by aqua consultant.
Advantages

Improves disease resistance and immunity.

Improves survival rate

Improves good quality of flesh.

Improves the function of Hepatopancreas and liver

Improves the feed Conversion ratio (FRC).

Prevents Blak death and soft shell.