Sanitizers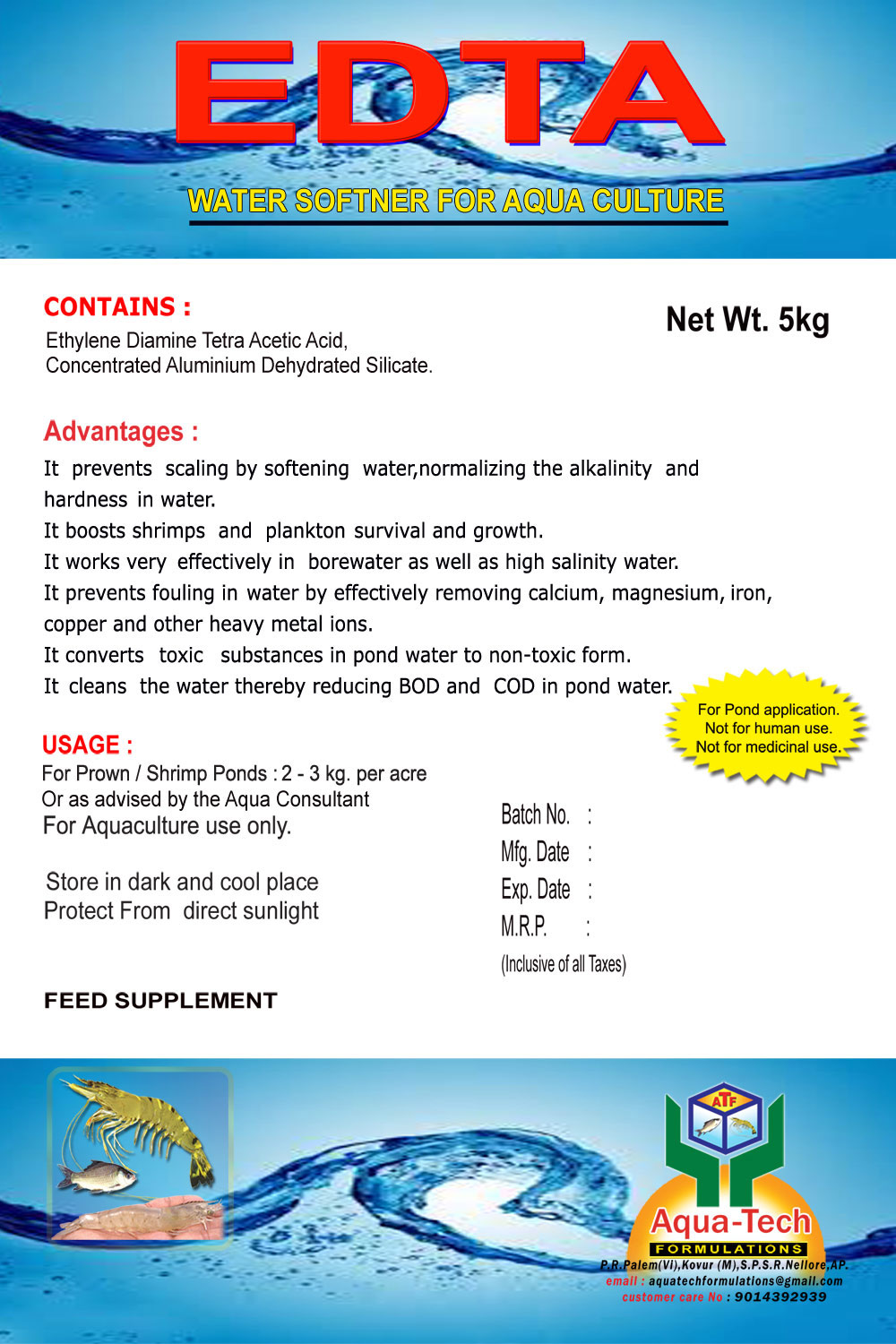 Water Softner for Aquaculture
Composition :
Ethylene Diamine Tetra Acetic Acid, Concentrated Aluminium Dehydrated Silicate.
Dosage:
For Prawn / Shrimp Ponds : 2 - 3 kg. per Acre Or as advised by the Aqua Consultant
Advantages

It prevents scaling by softening water,normalizing the alkalinity and hardness in water.

It boosts shrimps and plankton survival and growth.

It works very effectively in borewater as well as high salinity water.

It prevents fouling in water by effectively removing calcium, magnesium, iron, copper and other heavy metal ions.

It converts toxic substances in pond water to non-toxic form.

It cleans the water thereby reducing BOD and COD in pond water.